ARPwave Therapy is preformed by ARPwave Therapist Cynthia Bratcher
Cynthia acquired her ARPwave commercial License in December of 2013. This technology has been limited to only the elite and professional athletes. She is wanting to bring awareness of using ARPwave Therapy to everyone (specializing in lower pain, general rehab, and sports enhancement). In May, 2015, she attended New York Chiropractic College for her Certificate of Chiropractic Assistant.
Cynthia Bratcher
623-363-1881
ARP Wave – Achieve maximum results with minimal training
ARP WAVE on the Ben Greenfield Podcast.
How Underground Russian Techniques From Old Soviet Training Journals Can Turn You Into An Endurance Beast. – Ben Greenfield Podcast
These are just a few of the advanced endurance training techniques that Jay Schroeder reveals in today's interview…
ARP Wave on the Bulletproof Executive with Dave Asprey
Bulletproof Your Nervous System with Jay Schroeder – Podcast #35 
ARP Wave Neuro Therapy Accelerated Recovery Performance treatments work on the principle that joint problems, tendonitis, tears, sprains, fractures, or repetitive task injuries are caused by muscles not properly absorbing force. This energy is transferred to tissue not intended to accept the force. We find the muscles that are incapable of doing their job and treat them to eliminate the cause. Most of the time, the symptom of pain or weakness will be resolved. We do not treat the specific bone fracture, joint problem, or tear, but treat the muscles so they can do their job supporting these areas. ARP is an acronym for Accelerated Recovery Performance, a system comprised of technology and protocols created by Denis Thompson, founder of the ARP Wave system.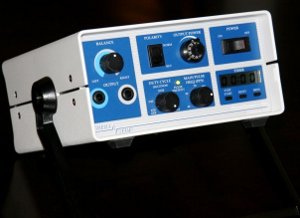 What ARP Wave Treatment Does:
Accelerate recovery from injury or surgery
Reverse chronic pain
Optimize athletic performance
What is ARP Wave Neuro Therapy?
• ARP Wave Neuro Therapy is a supplemental therapy which treats the neurological origin of all physiological symptoms not the symptoms.
• ARP Wave Neuro Therapy is a supplement to all other forms of therapy. All other therapy or treatments deal with the physiology of the condition not the neurology.
• Where the patient has pain is where the problem ended up NOT where it is coming from.
• Where a surgeon does surgery is where the problem ended not the neurological origin.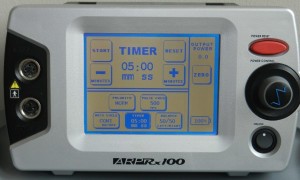 How Does ARP Wave Neuro Therapy Work?
Diagnostic:
ARP Wave Neuro Therapy will determine the origin of the signal which is causing restricted ROM or pain.
 Treatment:
Once the signal is identified the patient must neurologically reeducate the muscles to absorb force and break all neuro compensation patterns.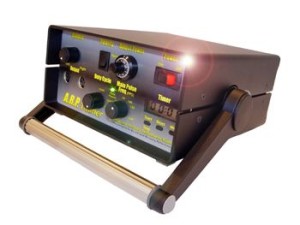 ARP Wave Protocols Preformed by ARP Wave Therapist Cynthia Bratcher
Interested in owning a device similar to the ARP Wave but at an affordable price?