Michael Stratton, DSc, PT, ATC, MA

Michael Stratton, DSc (Doctor of Sports and Sciences), PT, ATC, MA.. Mike specializes in orthopedic and sports injuries, patient care and rehab for pediatric, adult and the geriatric population. His specialties include neck, shoulder, elbow, hip and knee foot and ankle. He is also interested in sports performance enhancement with an emphasis in rodeo, track, golf, tennis, and many other sports.
He travels with the Professional Rodeo Cowboys Association (PRCA) working with the Justin Sports Medicine team. Michael has worked with the Arizona Rattlers, a professional arena football team. Michael has worked at the Olympics Training Center in San Diego with Olympic Soccer team and with the Track and field Olympic trials in Eugene, Oregon. He works with numerous individual athletes from junior high school, high school, collegiate and the professional level. He also donates his professional skills to the local athletic programs in various junior high and high schools.
Mike is also the author of Ultimate Careers in Sports Medicine, the definitive guide to selecting and training for a career as a Physical Therapist, Athletic Trainer or Physical Therapy Assistant. His article "The Efficacy of Low-Frequency Electrical Stimulation in the Treatment of Plantar Fasciitis" was published in the December 2009 issue of the Journal of American Podiatric Medical Association. He has given numerous lectures in the field of Sports Medicine and is an active member of the American Physical Therapy Association (APTA) and the National Athletic Trainer Association (NATA).
Mike has received his certification in Athletic Training, a Bachelor's Degree in Physical Therapy and a Master of Arts Degree, with an emphasis in Biomechanics, at Northern Arizona University in 1988, and most recently completed his DSc from Rocky Mountain University in Utah.
Philosophy
 Our philosophy is to create specific treatment plans that are catered to an individual's specific needs to improve and maintain overall function and performance.
We also believe, that in addition to treatment, our patients benefit from a thorough education of their injury so we can help prevent further injury and to assist them in maintaining a high level of function for overall satisfaction into their future.
The first thing an individual wants to know after they have been injured is "Will I be ok?" and or "When can I get back to my sport or hobby?" None of these questions can be answered until a person is correctly diagnosed. That is why it is so important to get into the right medical professionals and receive the appropriate diagnostic imaging such as x-ray, MRI, etc. Only then can a plan of treatment be implemented based on the specifically given diagnosis. It is very frustrating and discouraging to wait for 6 to 10 weeks to receive a diagnosis based on the time it takes to get into your family practice, orthopedic surgeon, and to get diagnostic imaging. AGAIN, all the while, still not knowing what the problem is and not knowing when you can return to work or sport safely.
One of the things we have at Stratton Sports Medicine is a network of health care professionals which include: family practice, orthopedic, and radiology doctors. With this network, the patient is able to receive a diagnosis within the first week. Then a prognosis can be set to determine when the patient can return to work or sport.
If there is anyone out there that is tired of having pain or of not being able to perform at the highest possible level because of an injury, come and let's begin your road to recovery.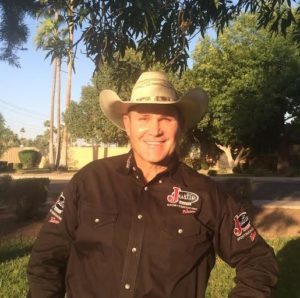 Contact  information:
Mike's cell number: 602-284-5530
Email: mike@strattonsportsmed.com