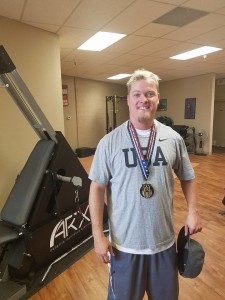 "I could not have set the record with you." 
–Jason Rodie, USA Shot Put Paralympic Record Holder.
A new personal best, a 2nd place age group finish and qualifying for the Boston Marathon.
"I had a good day racing. I accomplished my 2 goals of a a time and getting to the podium. My time was 4:23:59, 1 minute under the a qualifying time. I was 2nd in my age group. I learned what it means to really dig deep in the last 6 miles and especially the last 2 where I could see I had to pick up my pace to make my goal. I was tired, and fighting off cramps, but managed to will myself to do it for all my family who supported me on the course and we're waiting at the Finish line. Pain is temporary. A victory lasts forever. Thanks for coaching me and helping me do this." – Mike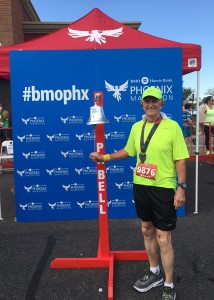 "not being able to run 1 mile to completing Ironman was fulfilling. Thank you for helping with it!"

Best wishes, Valera! 12:50 1st Ironman Finish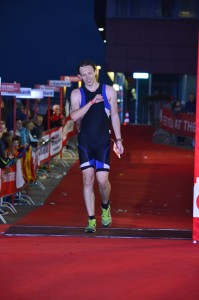 Debbie Lost 100 Pounds
Ironman Arizona.  I found the sport of triathlon back in 2004. Heading into my first Sprint Distance, I was excited and nervous as many are, just hoping to finish that day. The good news is I DID finish, but little did I know how addictive the sport is. I set a goal that day to one day complete a full Ironman.
Fast forward to November, 2010. The planets aligned for me so that I could finally commit the time to prepare. Don't get me wrong, I wasn't in it to win it or get to Hawaii…I just wanted to finish. After signing up I knew I would need a coach and that's when I found Dr. Banas.
We met for the first time in early November and went over how we would work together over the next 12 months. Dr Banas was incredibly supportive and professional throughout the year. He was always available for my questions, made tons of suggestions to help me improve my fitness, and ultimately cheered me on to the finish of Ironman Arizona in November, 2011.
I can't say enough great things about Dr Banas' coaching techniques. He tailored everything to my goals down to my "B" and "C" races. I also used his chiropractic services which are as good as any one could ask for.
Thank you Dr Banas for your personal commitment to my success! I strongly recommend your services to anyone seeking great chiropractic care, or your coaching services. I am forever grateful for your partnership in my journey to become an Ironman!
Jon Meyers
Queen Creek, AZ.
Dr Jeff trained me for the Alcatraz swim.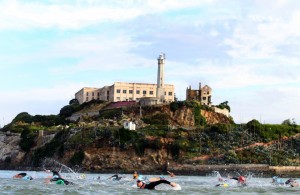 Hey. I swam and played water polo in high school, but the most swimming that I had really done over the last 30 years was eating peaches in the shallow-end at home on Saturday mornings with my family. In October of 2011, I wanted to teach my daughters that they can tackle challenges beyond what they believe they can. It just takes determination. In January of 2012, I searched for and found Jeff as I was looking for a Certified USA Triathlon Coach.
I told Jeff of my dream/purpose. He took me seriously and put me through a series of fitness and blood tests. And, I had my heart, shoulders and lungs checked with specialists. Then, over a span of roughly 100 days, despite asthma and years working at desks, he actively coached me by providing me with daily workout regimens, supplement advice and even PATIENTLY SWIMMING WITH ME AT CANYON LAKE to prepare me for a personal goal/milestone swim.
In mid-May, Jeff took me for one last swim, wished me luck and over Memorial Day weekend in 2012, I traveled to San Francisco where my family watched me swim from Alcatraz Island to the shore. A lot of people do this, but without a steady, responsive and interested coach, I believe that I would not have. My only regret is not supporting him by posting this sooner. Thanks Jeff. – Brad
19 Year Old Jordan Banas finishes Ironman AZ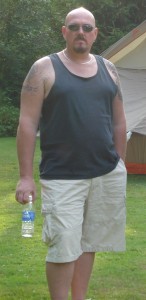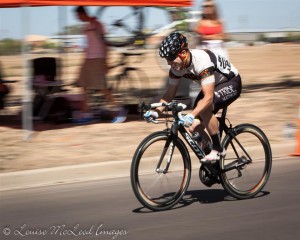 "I had a bike crash that left me with a hip pointer and swelling in my left knee.. As my keen and hip injuries seemed to gradually worsen while I was using the Ice-Compression-Elevation-Rest routine. I could barely walk and had to use my arms to bend my knee so I could stand up from a sitting position. Dr. Banas did some sports therapy techniques that really made a huge difference and took the injury from slowly worsening to a speedy recovery" Andy C.
David, First Place Overall Prospector Olympic Triathlon 10/9/10
Lost over 30 pounds

Thanks for the help Jeff! – Wendy

Thanks for helping me with my nutrition and training. I feel like a new man! – Mike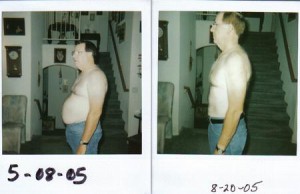 Thanks for all your support. I never thought tis was possible. I am an IRONMAN!! – Mike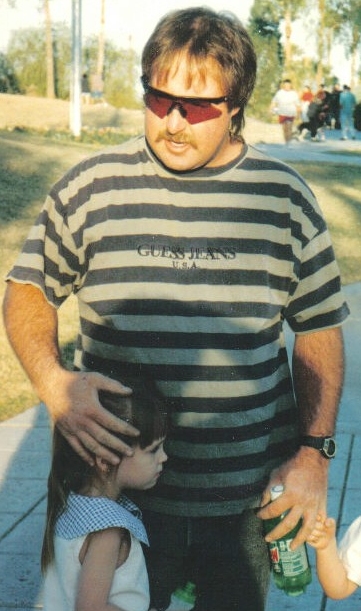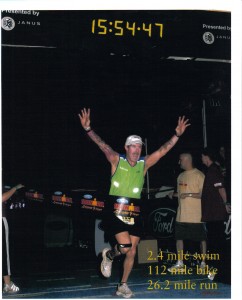 Jordan (in orange)  leading the Spartan Race!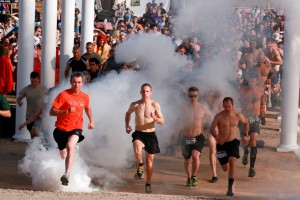 Thanks for helping me through my first marathon. – Leanne