Have A Goal, But Need A Little Help Getting There?
What if you had your very own personal coach (who also is a Doctor) create your training and nutrition plans just for you and he was available to answer any of your questions anytime you needed him?

Do you want complete guidance on how to achieve your fitness, performance and nutrition goals, with zero guesswork?
$150/month for personal unlimited coaching with Dr. Banas
To see how our coaching plan works click here.
**All services, including coaching and orthotics, can be paid with a Health Saving Account (HSA)**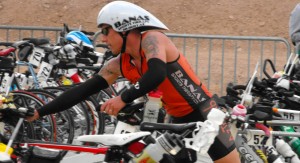 Do you ever wonder how much time you might be wasting on your workouts?
Do you wonder if there is is some untapped speed in your body that could be unleashed with the right training plan?
Do you want access to your coach 24 hours a day, 7 days a week? Anytime you have a question about your training or your nutrition just call or text Dr Jeff on his cell phone.
Dr. Banas doesn't mess around when it comes to help you reach your goals. No fad diets, gimmick supplements or false promises. Dr. Banas uses the ultimate combination of science based training protocols, online tracking graphs and charts, videos, training instructions, and instant communication with Dr. Banas by his personal cell phone or email ANY TIME you have a question.
Dr Banas guarantees the most comprehensive coaching and training experience you will ever have – and the best results.
"Thanks again for all your help over the last few months. Seeing some record splits and strength gains with the less volume an higher intensity approach." Chris D.
Part 2. Here we talk more about specific training sessions.
Endurance + Strength + Power + Range of Motion + Balance = Superhuman Performance
Utilizing a combination of research-based coaching, nutritional guidance, and educated strength training to achieve optimal results in every athlete, no matter what the goal. Our customized training solutions can be adapted to your needs and budget.
Dr Banas is also a member of a Mastermind MultiSport Coaching Group. This Mastermind group is a group of elite coaches from around the world which meet and discuss the latest science base training, nutrition and supplement protocols, along with most efficient techniques possible to transform bodies and become superhuman.
The latest studies and training techniques on Performance, Fat loss, Recovery, Sleep, Digestion, and Sex are discussed between the Mastermind Coaching group. So, when you are working with Dr. Banas you are actually working with a group of coaches from around the world. This ensures you will be receiving the most up to date training, supplement and nutritional protocols.

Dr. Banas will created weekly training program specifically for you. He will also review your daily diet and food journal to help achieve optimal performance and/or your optimal weight.
Your program will consist of cutting edge workouts, science based nutrition and supplement protocols to help you reach your performance and fitness goals. You have unlimited contact with Dr. Banas, by phone, email or Skype. Any time you have a training or nutrition question, just call your coach.
Coaching Options.
1) Personalized Weekly Triathlon Training with UNLIMITED contact with Dr. Jeff .
Your plan will be made in our state of the art on-line training software. Every week Dr Jeff will log on to the training software and see how your training is going and the write up the next weeks training plan. $150 / month. Purchase the first month now. Once purchased Dr. Banas will contact you and arrange a to talk and then he will begin to make you triathlon training plan.

2) Meet with Dr Jeff at his office, by phone or by Skype, and Dr Jeff will write up four weeks of training for you. You and Dr Jeff will discuss ALL the aspects of your triathlon training. $50 consultation fee. Once you purchased the consultation, Dr Banas will send you a detailed weight loss, nutrition and exercise history for for you to fill out and then he will contact you and arrange a time to talk on the phone or Skype.

3) Pre-written Weight Loss, Triathlon and fitness program HERE
All Pre Written Plans Include a Consultation with Dr. Jeff
Fatman to Ironman Series. 19 Week Beginner to Olympic Weight Loss Focus
11 Wk Build to Olympic Triathlon
Nathan Tempe Triathlon Olympic Distance Plan built for AzTriClub
San Diego Triathlon Classic Olympic 2012 team in Training
Soma 70.3 2012 Team In Training Schedule
Strength and Injury Prevention for Runners. 10 Week Program for 5K, 10K, Half Marathon, Marathon
A training plan MUST address SIX KEY categories.
Endurance, Strength, Power Speed, Range of Motion and Balance
If you are not addressing each of these areas, you will not reach your true potential.

Your head coach, Jeffrey Banas, is also a Doctor. This is where we separate ourselves from all the other
coaches out there. We are able to quickly evaluate, treat, and modify your training program depending on how your body is responding to the stresses placed on it. This is something that other coaches simply can not do.
Dr. Jeffrey Banas is a USA Certified Triathlon Coach, a Certified Strength and Conditioning Specialist, a Certified Sports Chiropractor, and an Ironman Triathlon Finisher. Request a FREE E-mail or Skype Consultation with Dr Jeff Now drjeffbanas@gmail.com
Working with me and my triathlon coaching is very simple and straight forward. I charge $150.00 a month. For that you get as much as me as you need to achieve your triathlon or weight loss goals. You can call or e-mail me anytime and as often as you need. It is that simple. triathlon coaching
Your training plans will be built specifically for you. No generic or pre-made training plans. To reassure you are really dealing with me, Dr. Jeff Banas, directly please feel free e-mail me at drjeff@fatmantoironman.com or call me on my cell phone at 480-201-5694.
I really do mean direct access and unlimited support to help you achieve you goals. To sign up for your personal triathlon or weight loss coach, please contact me directly my e-mail or by calling my cell phone.
The best deal you will find any where. Triathlon Training
You have access your every own Personal Triathlon Coach. Dr Banas will give you weekly schedules on what exactly you need to be doing. Through our on-line software, Dr Banas in able to track your progress, and then adjust your schedule as needed.
Here are some samples of what your on-line training programs would look like.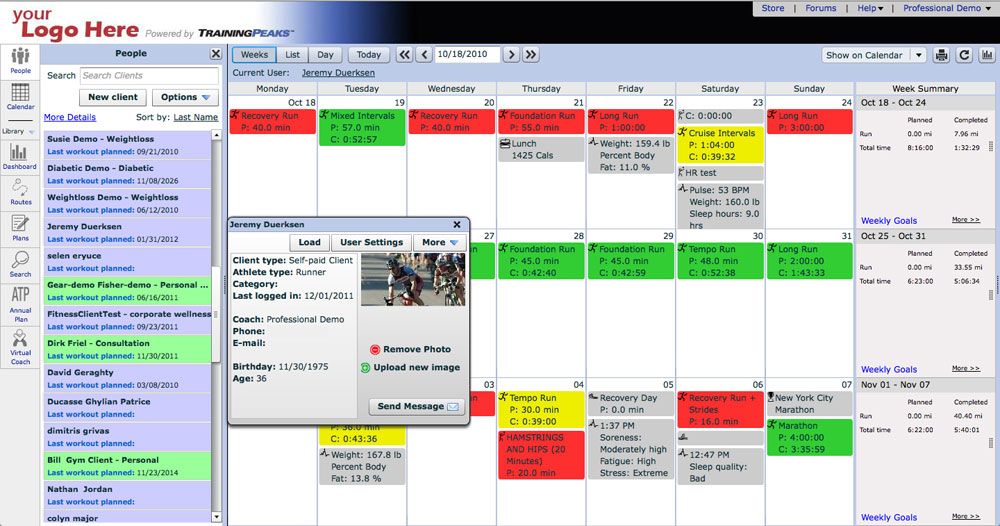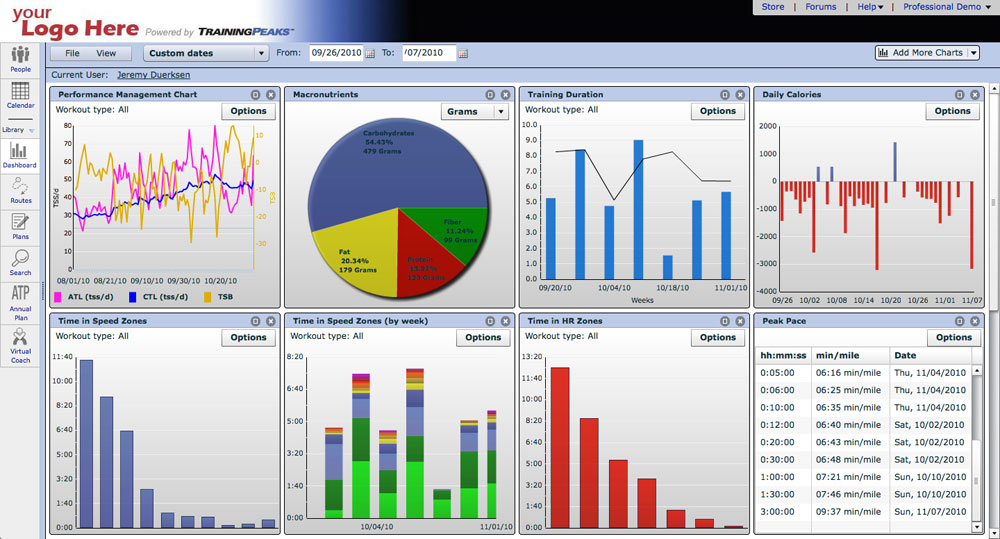 Let Dr Jeff be your very own personal weight loss or endurance coach.
Request a FREE Phone, Email or Skype Consultation with Dr Jeff drjeffbanas@gmail.com
Professional Consultation, Evaluation, & Recommendations:
This service is designed for the self-coached, someone who exercises on their own, but is looking for some advice and/or guidance with their training program. During this one-hour consultation, any and all aspects of your training, nutrition, and goals are review and discussed. We will then discuss what you feel you need help with, and what you feel your personal weakness may be. Cost $50.00.
Call or email Dr Jeff for your free phone or Skpye Coaching Consultation 480-633-6837 drjeffbanas@gmail.com
Pain Relief  
Acupuncture
Fitness Weight Loss
Superhuman Coach