Gilbert AZ Sports Massage
How To Increase Shoulder Mobility
Az Sports Chiropractor,  Dr Jeff Banas, talks about how to increase shoulder mobility.
If you are looking to increase shoulder mobility you need to do more than stretching or shoulder mobility drills. The first thing which needs to be done is breaking up att the muscle adhesions in the fascia.
One of the best ways to free up muscle adhesions is my getting a sports massage. The type of sports massage we do at our office in Gilbert AZ is called Neuromuscular Re-Education.
Voodoo Bands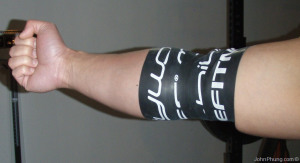 Therastim