Training Plans By Dr. Jeff Banas Include Everything You Need To Take Your Abilities To The Next Level.
Have a goal, but need a little help getting there?
We have training plans for numerous endurance sports and for all abilities.
Beginner Weight loss Sprint Triathlon To Ironman Triathlon Plans
Train SMART NOT LONG!
These programs have a lot more strength training than most endurance training plans. There is a reason for this:
Most people slow down in endurance sports  NOT because of lack of cardio (out of breath), most people slow down because their legs are tired. Strength training non-specific (such as weight lifting) and specific strength (hill running, tempo combined with strength) will build up your body's resistance to fatigue.
Another reason we do strength training is to help with cramping.
Most people cramp in races NOT because of dehydration or salt loss, MOST cramping is because you are pushing your muscles harder and faster than you did in your training. Again strength training non-specific (such as weight lifting) and specific strength (hill running, tempo combined with strength) will build up your body's resistance to fatigue and help reduce cramping.
Looking to take your abilities to the next level?
Do you ever wonder how much time you might be wasting on your workouts?
Are you following outdated training plans and doing endless "JUNK MILES without any purpose?
Do you wonder if there is some untapped speed in your body that could be unleashed with the right training plan?
Do you want complete guidance on how to achieve your fitness, performance  and nutrition goals,
with zero guesswork?
AND….. if you had a question about your training plan you email your coach (who is also a Sports Doctor, Strength & Conditioning Specialist and Endurance Athlete) and get personal feedback from Dr. Banas.
Yes, that is right. ALL of Dr. Banas's training include an a consultation and training plan support with Dr. Jeff Banas. If you have a question about your plan, a nutrition or supplement questions, race strategy or anything, just drop Dr. Banas a personal email and he help you out in any way he can.
Dr. Banas doesn't mess around when it comes to help you reach your goals. No fad diets, gimmick supplements or false promises. Dr. Banas uses the ultimate combination of science based training protocols, online tracking graphs and charts, videos, training instructions, and instant communication with Dr. Banas if needed.
All training plans are load in the Training Peaks Software.
Simply enter in the date of your race an upload the training plan you purchased. All training sessions have specific details laid out.
Low Volume High Intensity with Strength Training
Train one hour during the week and a little longer on the weekends.
Are you ready to start training smart and avoid endless volumes of "junk miles"? Tired of looking like a skinny triathlete?
If you are looking to increase your speed, increase the strength  but still have a life, these programs are for you.
Train Smart, NOT Long, Lose Weight, Have A Life Outside Of Training, AND GO FAST!
This program will make you work, but the results will pay off.
The focus of this training plan is on short high intensity sessions but low volume.
The primary goal is to increase your muscle's resistance to fatigue.
Most people slow down because there legs get tired and not because a lack of cardio.
Training sessions are short but high intensity (race pace or above).
***If you miss a workout or do not have time for all the workouts choose the heavy lifting strength sessions over the simple volume sessions. The strength sessions are the KEY workouts***
If you have a question about your training, your diet, you nutrition, no problem, this plan includes a consultation with Dr Banas, just drop him an email and we will set up a time to talk.
drjeffbanas@gmail.com            480-633-6837
All training Plans Include:
A personal phone, or sky or email consultation with Dr Banas.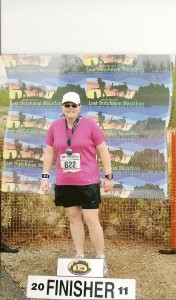 Personal feedback from Dr. Banas. Just email Dr. Jeff directly if you have any questions about your training plan or how to adjust it for your specific needs. Dr. Jeff is just a phone call or email away.
 Every wounder what supplement work and what ones are a waste of money?
All plans include Race, Weight Loss and Recovery Supplement Protocols.
Training, Racing, Recovery "BIO-HACKS"
– Benefits of Hot Saunas
– Benefits of Cold Thermogenesis
-Heart Rate Variability For Sports Performance and Weight Loss
Here is a look at what a typical training plan looks like. The video below is our Half Ironman Training Plan.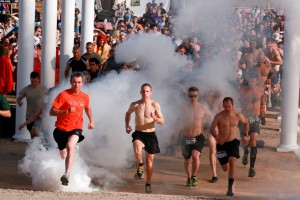 Here is a look into our 10 Wk Strength & Injury Prevention Plan for runners 5K, 10K, Marathon. 
Before And After Weight Loss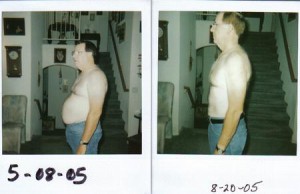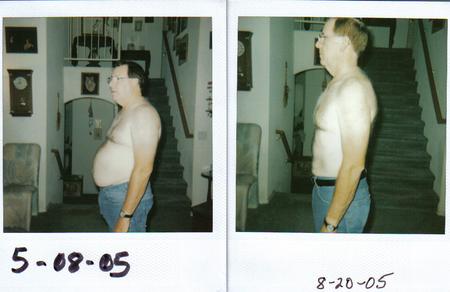 Dr. Jeff Talking About His Training.
In the video Dr. Jeff is talking about an Ironman Plans, but the same concepts apply to all of the training plans
Ironman Training Part 2
Any questions what so ever, please contact Dr. Jeff Banas directly at 480-633-6837 or drjeffbanas@gmail.com